God has a method and a program for bringing the life-changing message of Jesus Christ to every nation, tribe and tongue on Earth, and the great news is He has a part for you in that plan. World Impact Conference is November 5–7 with guest missionaries from around the world, multimedia presentations and powerful Bible messages. Sunday evening will feature a "missions experience" in the Kid City Building with live characters, missionary booths, and activities. Join us Sunday through Tuesday for World Impact Conference and discern your place in God's global mission.
World Impact Conference Schedule
Sunday, November 5
8:15 AM & 10:45 AM
Sunday Services
9:45 AM
Connection Groups
5:00 PM
Missions Service
After the Service
Missions Experience in the Kid City Building
Monday, November 6
7:00 PM
Missions Service
Tuesday, November 7
7:00 PM
Missions Service
Guest Speakers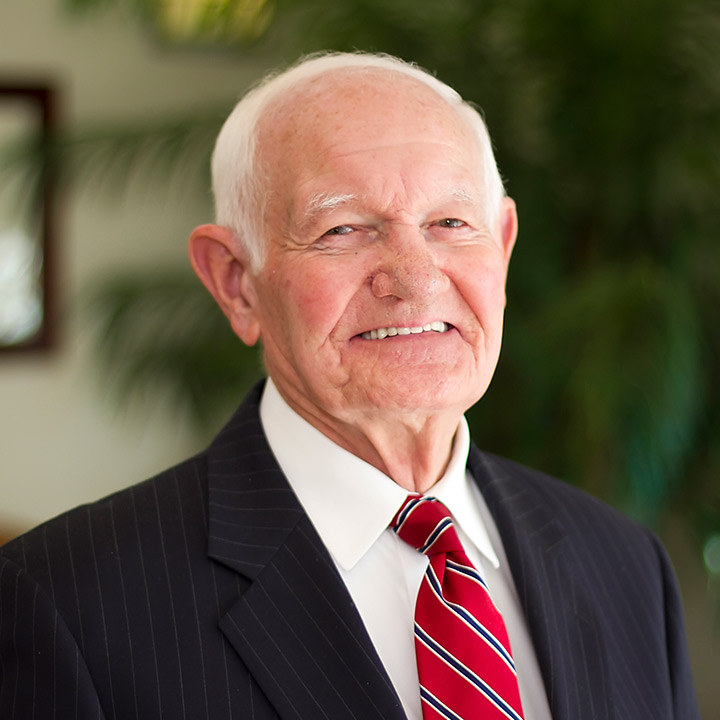 Dr. Don Sisk
Former Missionary to Japan and Director of BIMI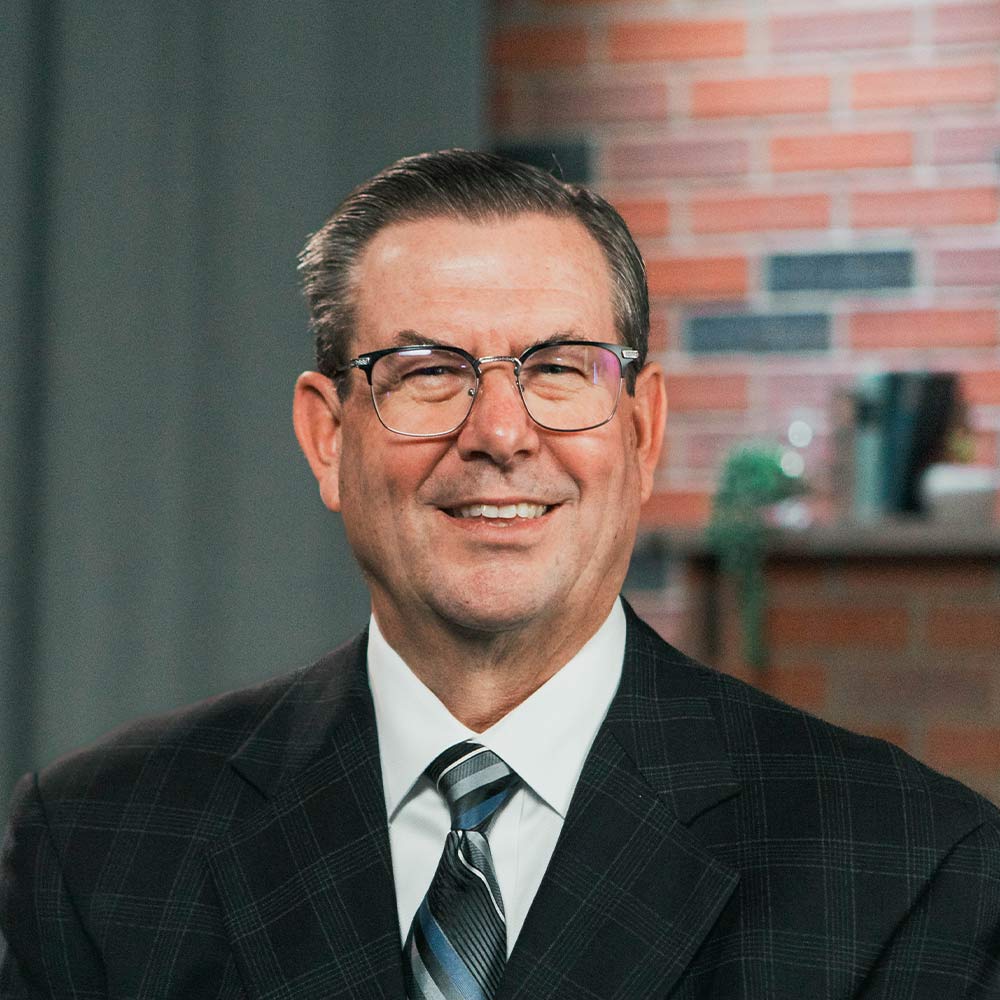 Kevin Folger
North America Director—Spiritual Leadership Asia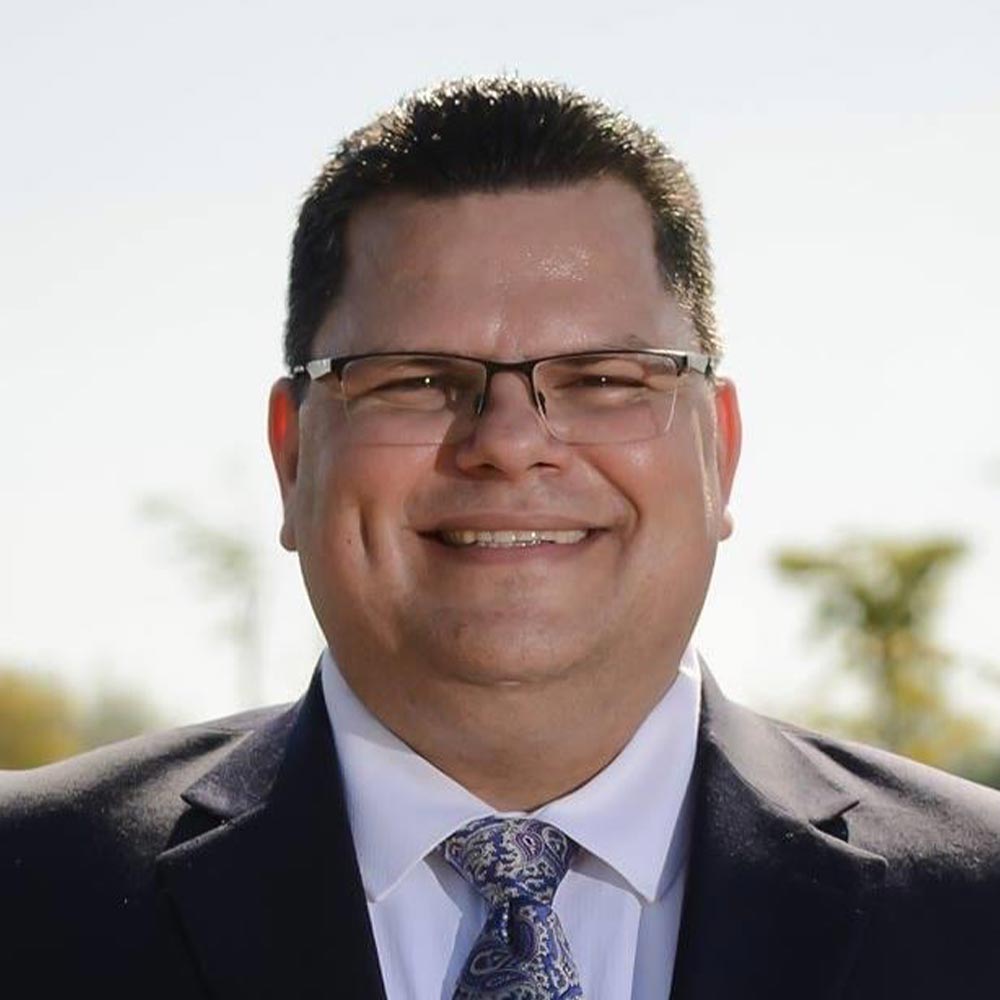 Luis Montaño
Missionary to Mexico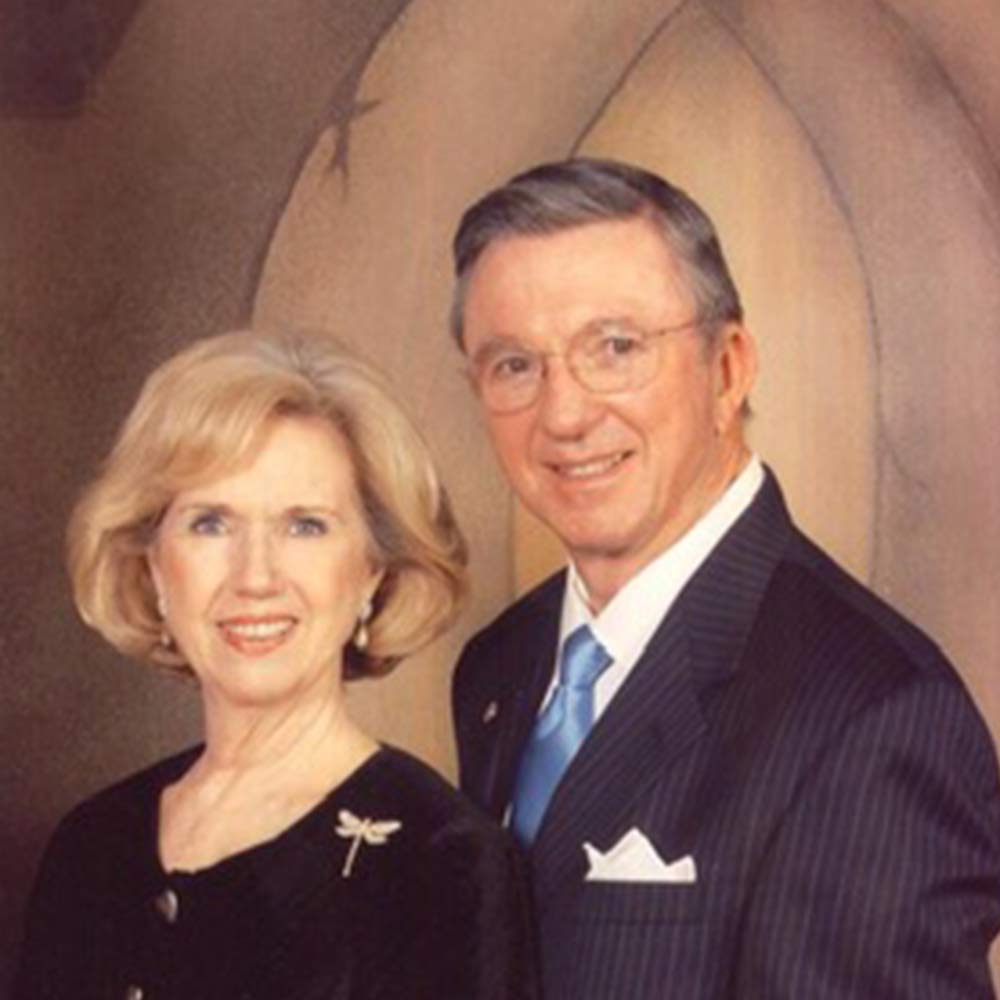 Tom Lancaster
Missionary to the U.S. Military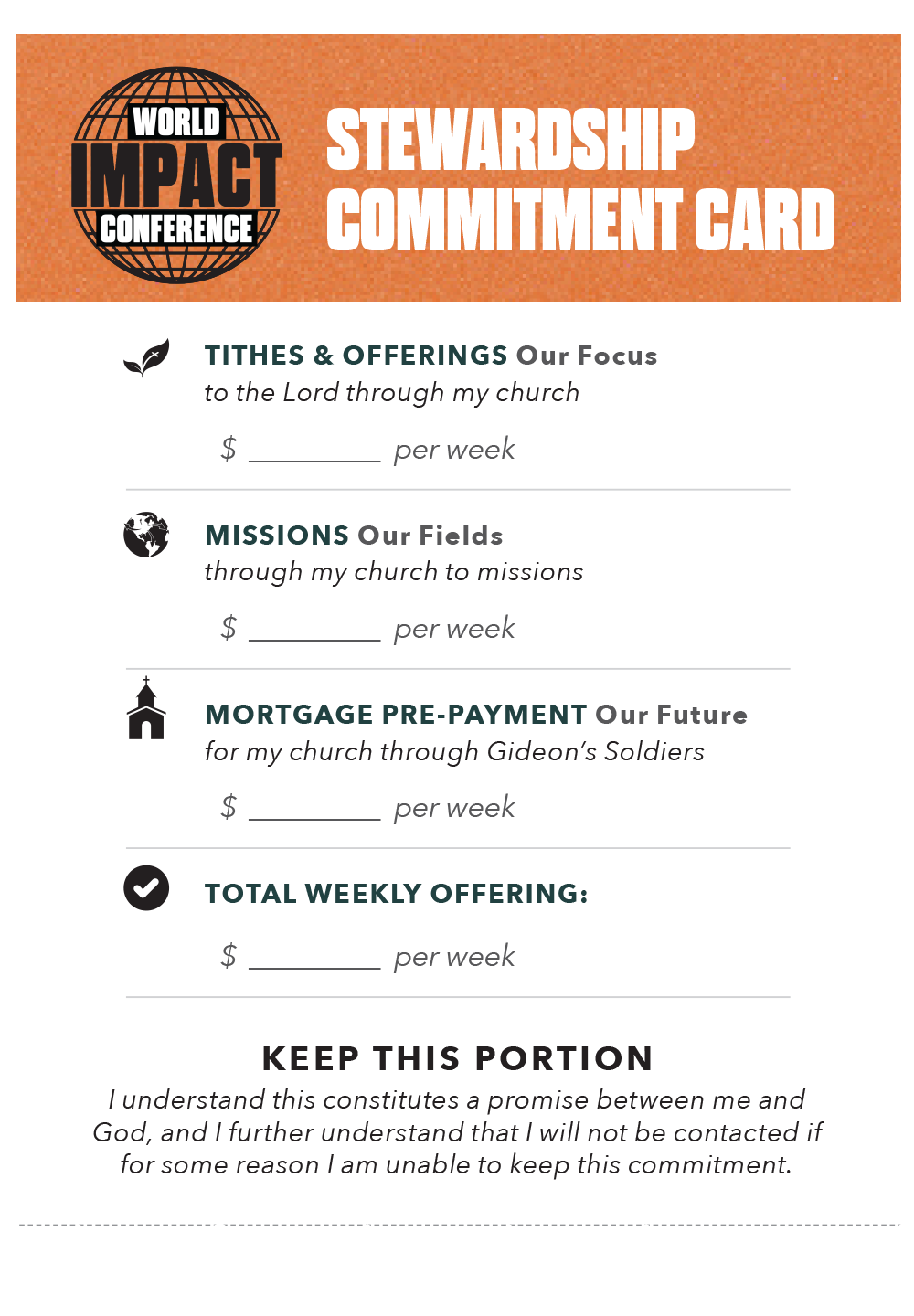 Missions and Stewardship Commitment
At the end of the conference, we will be asking our church family to fill out a commitment card based upon God's individual leading in your heart. The card represents a stewardship commitment that includes the tithe, missions program, and the Gideon's Soldiers mortgage pre-payment program. These commitments will help us prepare for the new year's budget and will help us in communicating with our new missionaries regarding support. You will never be contacted personally about this commitment.
Our Missions Philosophy
When God put a plan together for getting the message of salvation to the entire world, He chose to work through local churches like ours! It is that simple. If a lost man in Argentina is to hear the gospel, it will be because a church reaches beyond its local area and obeys the command of God to win our world.
The process begins with a person who will be sent by his local church (Acts 13)—someone who will leave his homeland to tell others of Christ. Then it takes a church family who will stand behind that person prayerfully and financially. It takes individuals within that church family who will say, "Though I cannot go, I will help you go, and I will pray for you as you do!" So one by one, God calls men to go, and He leads churches to pray and to give. That is God's formula—and it works!
The Bible says in Romans 10:15, "And how shall they preach, except they be sent?" It also says in 2 Corinthians 9:7, "Every man according as he purposeth in his heart, so let him give; not grudgingly, or of necessity: for God loveth a cheerful giver." God's instruction to us is to give cheerfully so that people can hear the gospel.
In Acts 13:1–3, the Holy Spirit separated Paul and Barnabas from the church at Antioch. In Acts 14:26–27, they returned to Antioch and reported to the local church body about their work. That is exactly what we will experience this week.
The next few days, we want to follow God's instruction! We want to know His heart and hear His voice. He is calling us to win our world, and the world is waiting for us to answer! May we truly be the church God intends us to be.